The most ideal resort destinations in 2022
From the overwhelming majestic scenery in Sa Pa to the emerald green water in Quang Binh, the following resorts are the places where tourists can find a peaceful little corner to relax and get away from the stress of daily life.
According to the travel trends report in 2022 from Booking.com, 79% of Vietnamese tourists consider travel as one of the top ways to relax to improve mental health. In which, 84% of tourists agree that planning a vacation will have a positive impact on their mental health. Before that trend, the following resort destinations will be the places where tourists can find peace and relaxation in their souls.
Da Lat (Lam Dong)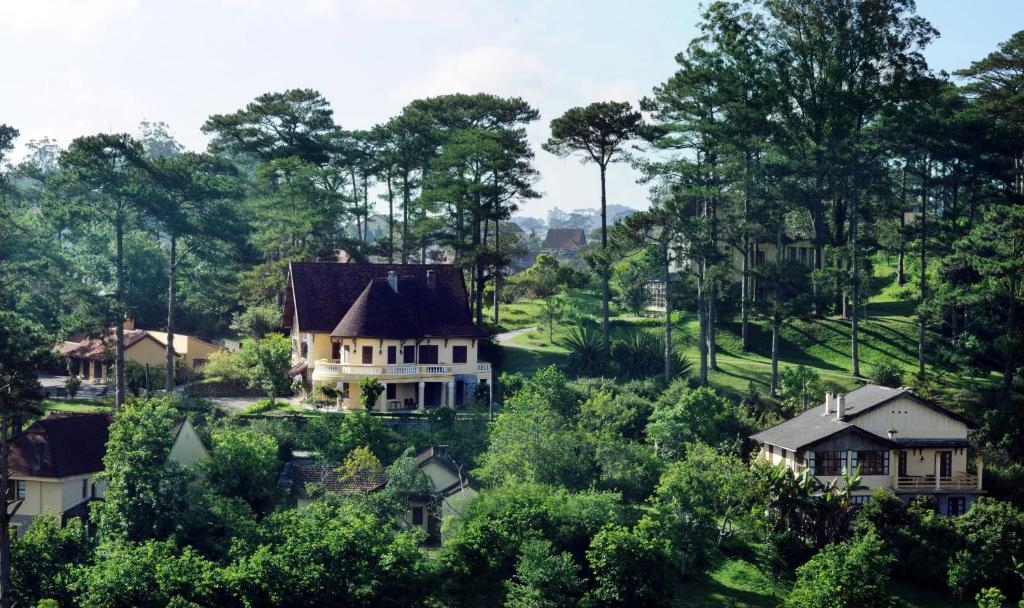 Many resorts in Da Lat are located in the midst of green nature. Source: Booking
Da Lat is always the first choice for relaxing trips to relieve worries, or simply with the mind of "away from the bustling city" for a few days. This is the place that welcomes romantic souls with cool weather covering the whole city, poetic scenery and famous attractions. Langbiang Peak is the place that receives a lot of love from tourists, when possessing a majestic natural scenery with interesting night activities such as gong bonfire festival, horseback riding,... Besides, Datanla waterfall with the longest slide system through the forest in Southeast Asia and the Lumiere light garden with 9 art galleries with a variety of themes are also unique destinations that are loved by many tourists.
Many resorts in Da Lat are located green fresh nature and provide experiences that help tourists relax. For example, Ana Mandara Villas Dalat has 5 spa treatment rooms with the goal of relieving the guests' physical and mental fatigue. Not only that, the resort is located near the countryside with views that open up to a natural perspective. From there, tourists can explore the lives of the locals and enjoy simple pleasures such as a delicious meal, a walk in the garden and breath of fresh air.
Sa Pa (Lao Cai)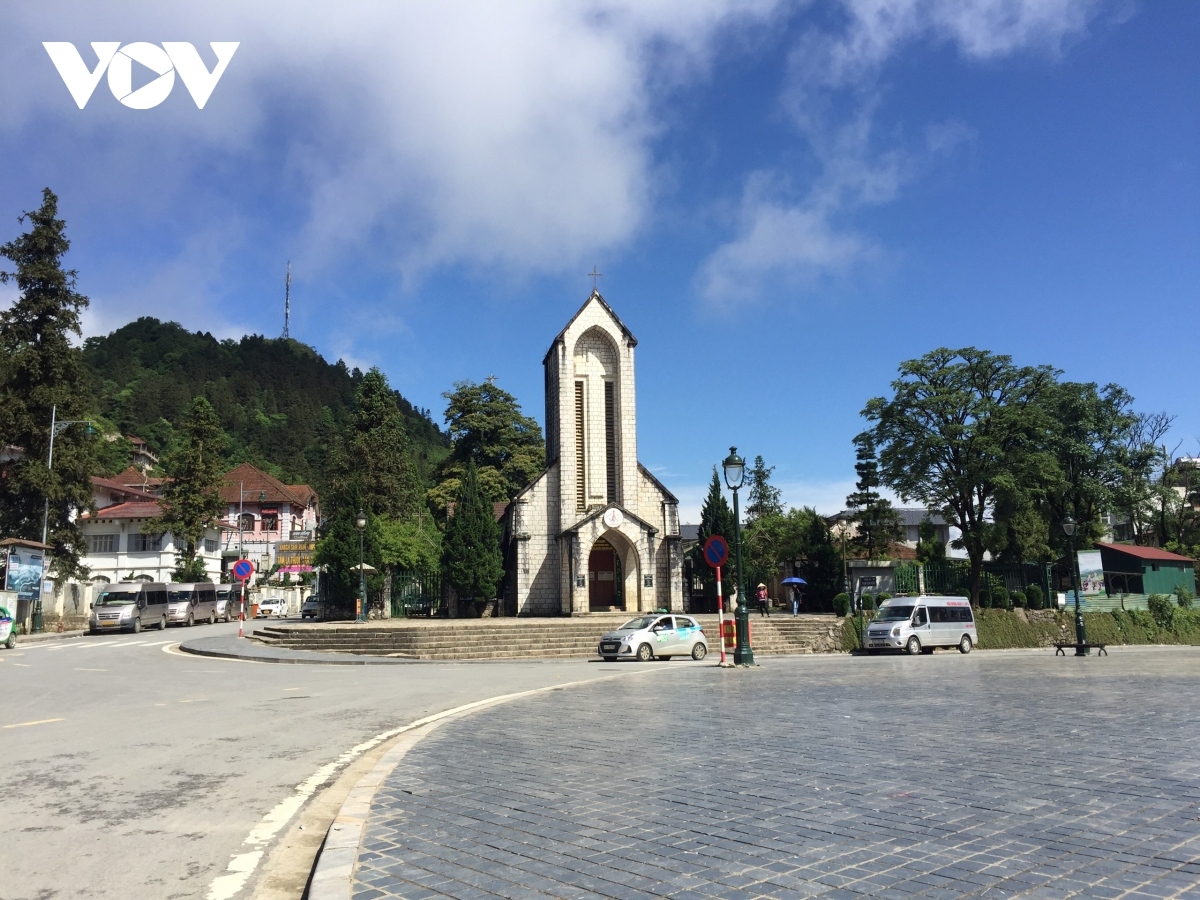 Sapa scenery. Photo: An Kien/VOV-Northwest
If you are looking for a journey to discover and refresh yourself, the beautiful natural scenery in Sapa is waiting for you. Tourists can immerse themselves in the magnificent natural scenery with many interesting activities, as well as enjoy the cool weather here.
One of the top recommended destinations by tourists when coming to Sapa is Fansipan peak. This destination tourists with the breathtaking experience of setting foot on the "Roof of Indochina" - a great feeling to enjoy the unforgettable majestic scenery.
Thua Thien - Hue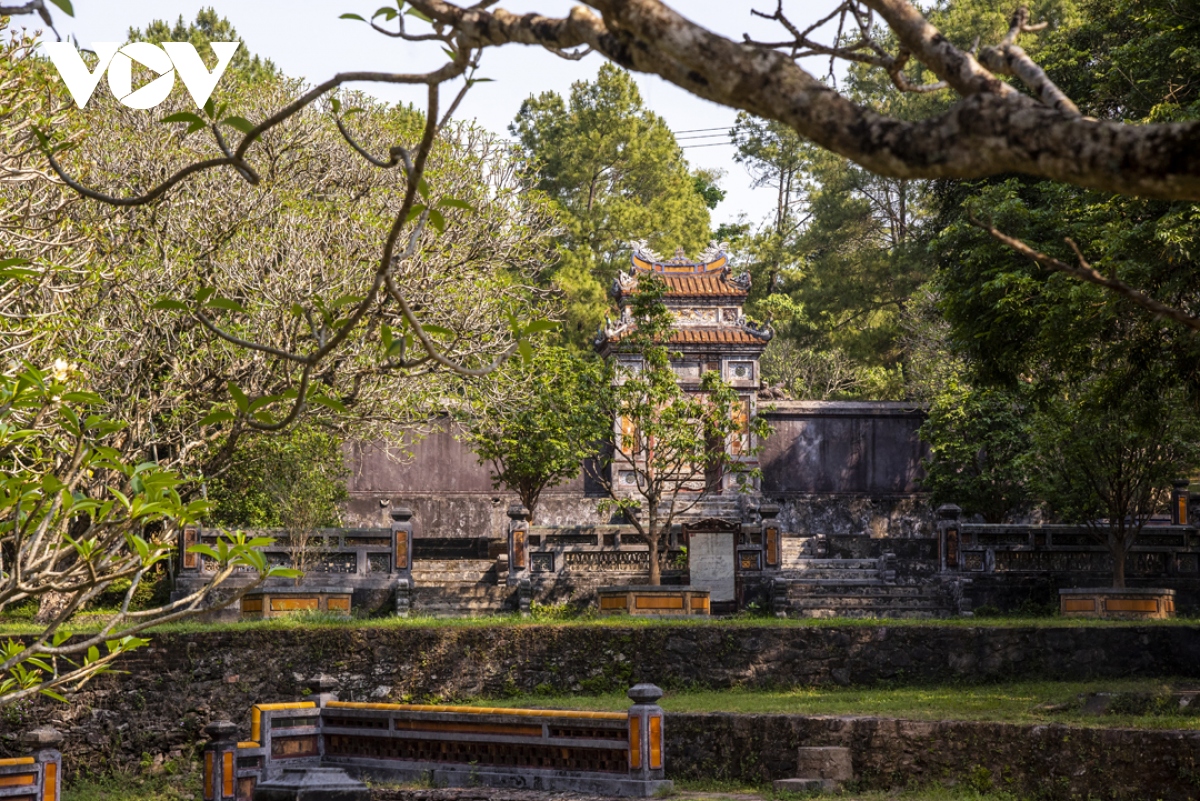 Monuments and mausoleums in Hue are the places to attract tourists. Photo: Collaborator Le Huy Hoang Hai/VOV.VN
For those who have ever come to Hue, this ancient capital truly deserves the title of a dreamy and romantic city. In Hue, there are many beauty spots, along with cultural values that remark the history of an ancient feudal era that is now just the past, and cannot be found anywhere elsewhere.
Coming to the ancient capital of Hue, tourists can take a sightseeing tour of the Huong River, listen to Hue royal music, visit mausoleum relics such as Minh Mang Tomb, Tu Duc Tomb,... enjoy the cool and sweet aroma of the green tea and the specialties food of Hue. For more interesting experiences, tourists can also use bicycles to visit the peaceful Thuy Bieu ancient village and explore traditional craft villages.
Ninh Binh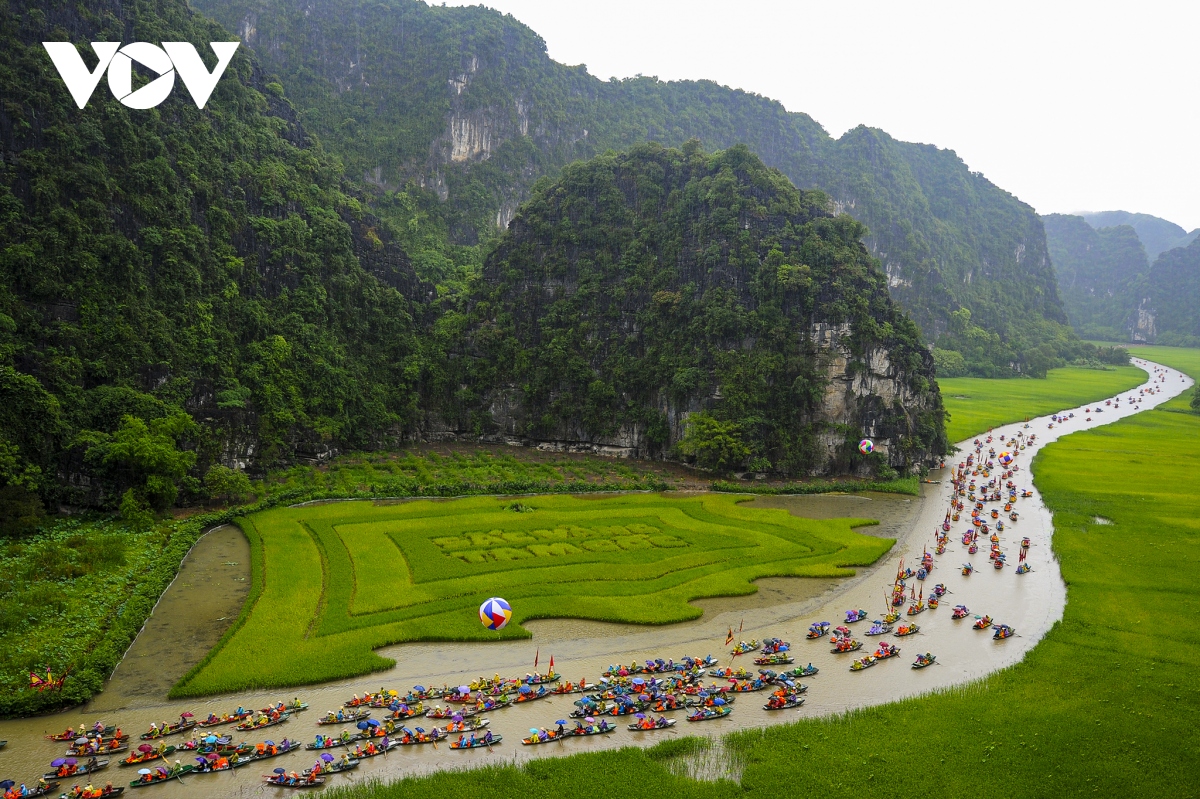 Scenery of Tam Coc, Ninh Binh.
As one of the special destinations attracting the attention of travel lovers, Ninh Binh owns the most famous beautiful scenes with beautiful Trang An - Tam Coc - Bich Dong. Sitting on boat, down the winding rivers, tourists will admire the limestone mountains, fanciful natural caves. If you come to Tam Coc in the ripe rice season, looking out into the distance, you will see the green color of the mountains in harmony with the golden rice fields.
In Ninh Binh, you can also visit ancient capital of Hoa Lu to learn the history of the heroic era in the nation's history or visit many spiritual tourist sites such as Bai Dinh pagoda, Phat Diem church,... to pray for luck and peace for family and loved ones. Unspoiled, majestic nature and cultural - historical relics in Ninh Binh can captivate any visitor's love.
Quang Binh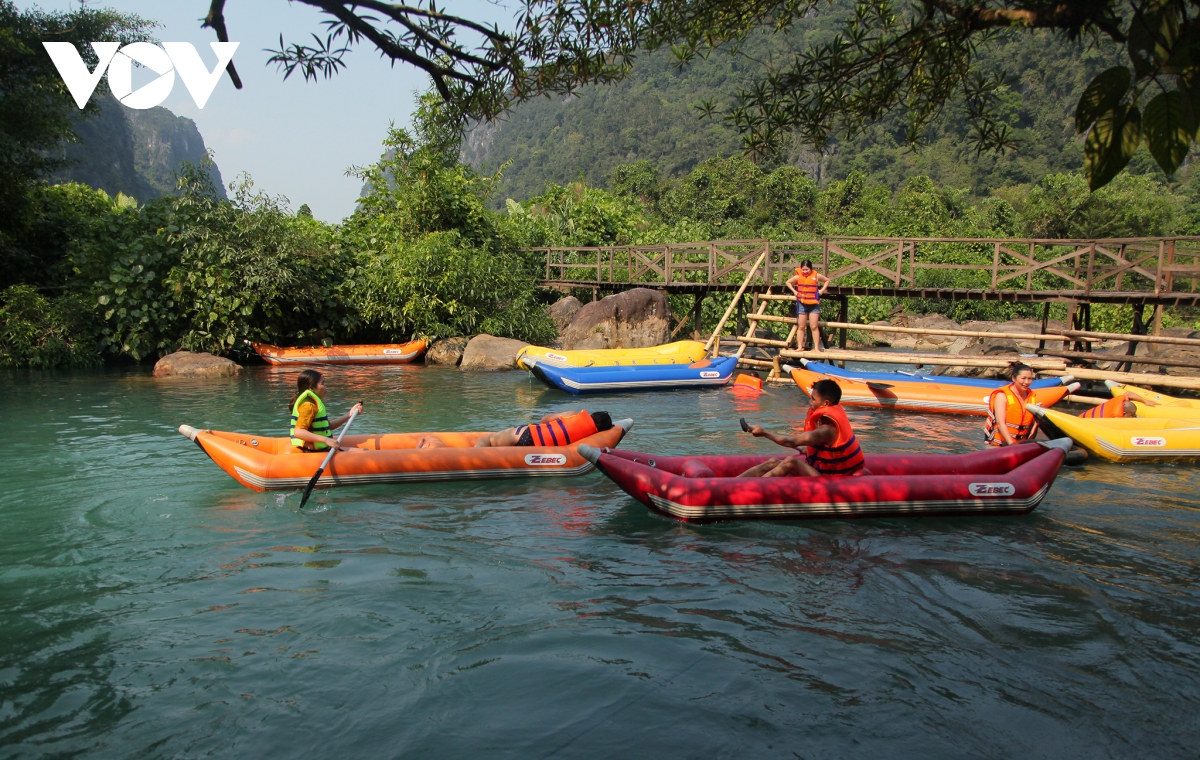 Tourists play in Quang Binh.
The mysterious and unique beauty from the caves in Quang Binh is no longer a strange thing for those who love to travel. Each cave in Quang Binh has its own unique features, attracting the attention and interest of tourists. For example, Thuy Cung cave has clear jade water, stalactites with diverse shapes creating a magical beauty, or Son Doong cave with lush primeval forests, natural skylights and giant clouds formed right in the cave make tourists think they are lost in another world. When visiting the caves, tourists can also participate in extreme sports activities to challenge their limits, creating many memorable memories in their travels.
According to vov.vn