Delicious dishes from upland rice in Lao Cai
Coming to Lao Cai for sightseeing, visiting monuments, historical architecture, visiting villages, learning about the culture of indigenous peoples, visitors do not forget to to enjoy delicious dishes made from upland rice grown by ethnic minorities on terraced fields.
1. Five-color sticky rice
Five-color rice is made from sticky sticky rice, grown in the mountains, hills, terraces, is a kind of round rice grain not mixed with a little tedious rice. Uppland sticky rice after soaked cold in water for 6-8 hours, then, glutinous rice is divided into 5 equal parts to stain water leaves purple, blue, red, yellow, white part to rice. Usually, people will use GAC berries or red rice leaves to create red bricks for sticky rice. Green uses ginger leaves, cilantro leaves, yellow uses old turmeric to pound for water, and purple uses purple leaves that are very fragrant and have many medicinal flavors in them. Five-color sticky rice often appears in wedding offerings, New Year's festivals and new homes…
2. Black chung cake
The ingredients for black cake include: upland glutinous rice, cardamom, black pork, green beans and especially the black color of the cake is made from wood charcoal of nut trees in the forest. After pounding, sifting many times to make it very smooth, people will bring charcoal powder mixed with upland sticky rice to create black color. In order to fill the black cake, there is no shortage of cardamom, cardamom is baked or roasted on both shells and seeds pickled sieve with fine dough mixed with bacon only to multiply the cake with a sufficient amount to create a characteristic fragrance for the cake. Before boiling, the cake is soaked in cold water once and then placed in a pot, filled with water to cover the leaves. Usually, black cake will be cooked in about 8 to 9 hours.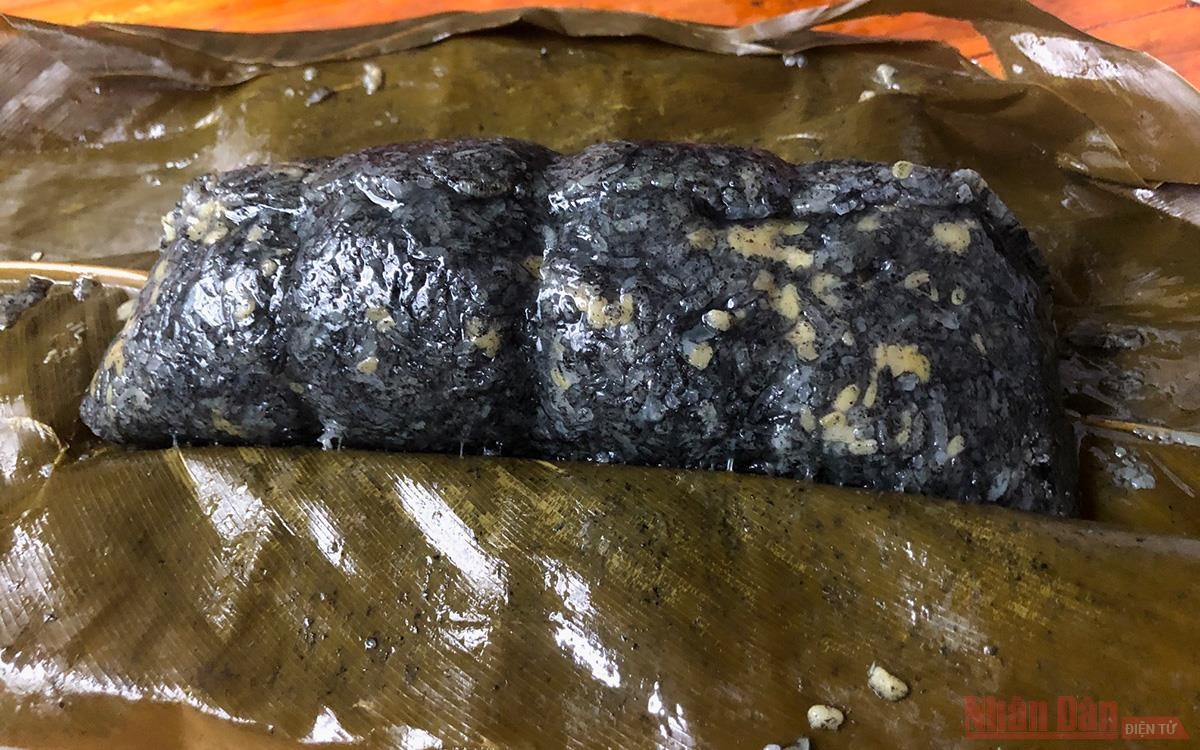 3. Bac Ha red pho
It is called pink pho because banh pho is made from seeds of upland pink rice - a specialty rice in the land of Bac Ha, which can only be grown in one highland crop, where the climate is cold almost all year round. Pho is made from upland rice, so when coated, the cake leaves are pink, no matter where you go to make pho, the noodle cake is soft and very delicious. When eating pho, you can choose pho chicken chan or pho char siu mixed with sour water, a kind of sour water from vinegar or pickle juice, Pho can be served with typical highland field basil, adding soy beans and chili sauce is even more attractive. There are also people who choose to eat pho roll, roll them up and then cut them into pieces and dip them in broth with char siu, green beans, and herbs at will.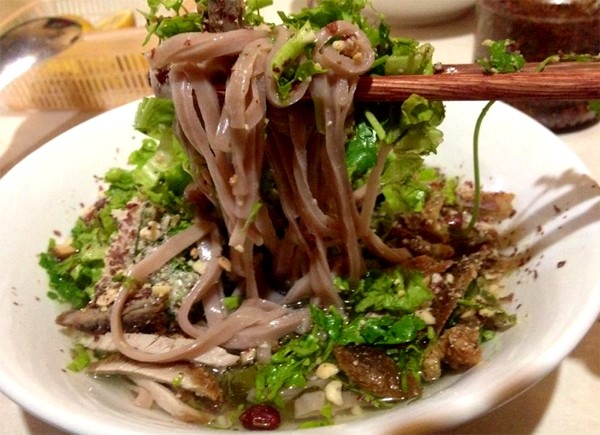 4. Lam rice
How to make lam rice: sticky rice after being treated and cleaned, it is put into a bamboo tube, cut off one end and then sealed with banana leaves. Then bake all the rice tubes on the charcoal. In order to get a delicious lam rice dish, when choosing bamboo tube, in addition to choosing the freshness and thickness, pay attention to the length of the bamboo tube. Bamboo tubes with a length of 25-30cm is best suited for making lam rice. While baking rice, it is necessary to pay attention to rotating bamboo tube so that the rice inside receives the heat evenly and enough. When eating, people will remove the thin crust outside but there is still a silk crust of bamboo tube attached to the rice inside. The aroma is strong, the yoke of sticky rice along with the sweetness is served with grilled meat or dipped with sesame salt.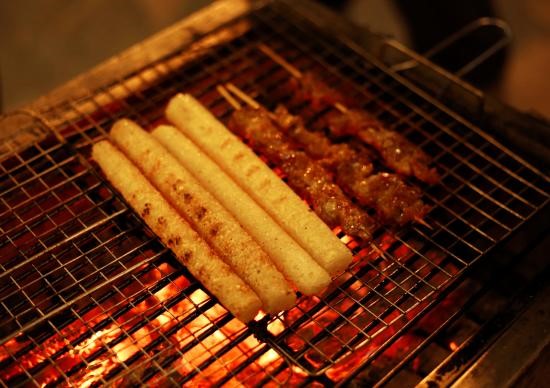 5. Seng Cu Rice
Seng Cu Rice is grown mainly in high mountains, temperature ranges from 20 to 25℃. This is the traditional rice is also the pride of the people here. Cu Seng Rice has only 2 crops, crops and crops, harvested in May – June and October. The yield is not high but in return, rice has a nutritional content (starch, protein, vitamins and minerals) that is 3 times higher than the usual rice. The grain of Seng Cu rice is characterized by large grain, ivory white, gourd rice, sardines, strong taste. The grain is harder than regular rice, the smell is mild and not as sweet as other types of fragrant rice. Especially, when rice cooked up very flexible, soft, the longer chewed the sweeter, fragrant rice as the smell of forest flowers, to cool still fragrant, flexible.
According to dulichlaocai.vn